KIVOTOS MYKONOS, THE LUXURY BOUTIQUE HOTEL LEADING THE FIELD AS EUROPE'S FINEST. HONOURED TO BE EUROPE'S LEADING BOUTIQUE HOTEL
August 7, 2018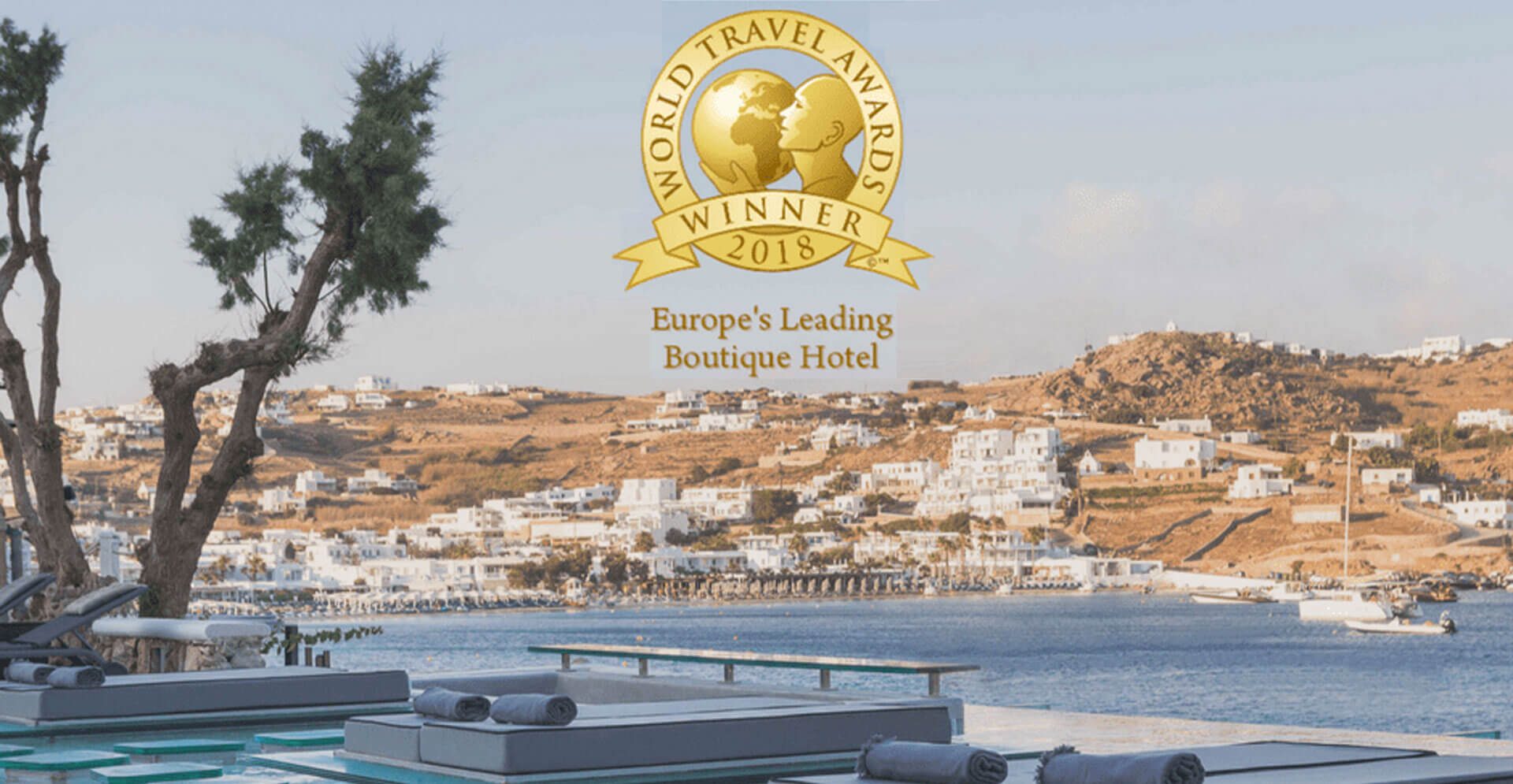 The annual World Travel Awards are the most prestigious and highly prized in the industry. This is, of course, because of their global reach, the quality of the competition in every category and the fact that the voting is done by the people who actually stay in the hotels and resorts and benefit from their services; it is most definitely not a case of fellow professionals simply patting each other on the back. This year, Kivotos Mykonos had to fight off some outstanding, high-profile opposition to become Europe's Leading Boutique Hotel.
What the award means to us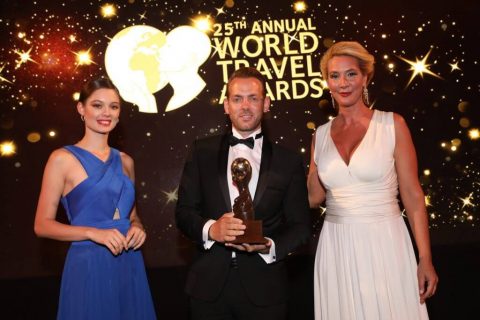 Jason Michopoulos, co-owner of Kivotos Mykonos receives the award
Hosted this year in Athens, a glittering red carpet gala evening saw honours conferred in all the important categories. As far as Kivotos is concerned, this award puts the official seal on our status as the ultimate retreat for the most discerning traveller. It is a fitting reward to every one of our staff who work tirelessly and meticulously to provide the highest quality of hospitality, bespoke services and refined luxury. It gives us the continued confidence to build on the last 25 years at your service with new innovation and initiatives, always guaranteeing that you leave us with precious memories and a feeling of absolute satisfaction.
A natural work of art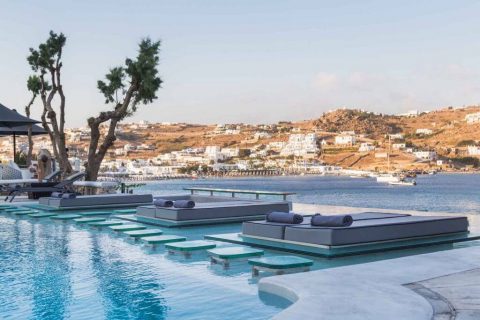 It's time to put you in the picture as to what to expect when you choose to stay with us. And what a picture! It's an aesthetic dreamland, with the natural beauty of Ornos Bay enhanced by the pastel shades of its buildings, resonating with the traditional Cycladic colour scheme and embellished by the captivating paintings, murals and sculptures adorning all its indoor and outdoor spaces.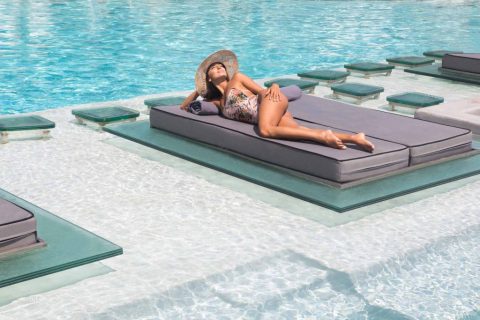 Add to this the personalized services which leave no stone unturned as far as your express needs are concerned, and it never fails to make an indelible impression on every one of its guests.  You can be sure of enjoying all the benefits of an island famed for its ebullience and cosmopolitanism within the tranquil atmosphere of discreet luxury.
Standing out
Its luxurious suites, with their own pools and individual décor, are arranged amphitheatrically on an exquisitely pastoral headland, itself sweeping down to a beach, designated for private use by the hotel's guests.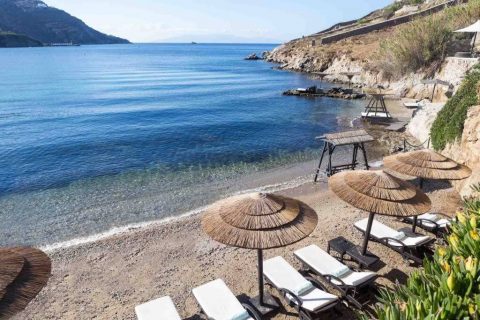 It is this exclusive water's edge setting that also makes the Nero Nero fine dining experience at sunset into something very unique; that and the fact that we are frequently graced with visits by esteemed master chefs who can really do justice to Mykonos' plentiful supply of fresh ingredients.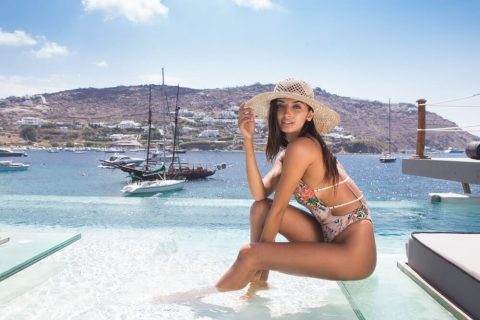 Out on the gleaming bay, a magnificent yacht awaits your pleasure; the hotel's very own Prince de Neufchatel is available to charter for a variety of cruises and special events of your own imagining.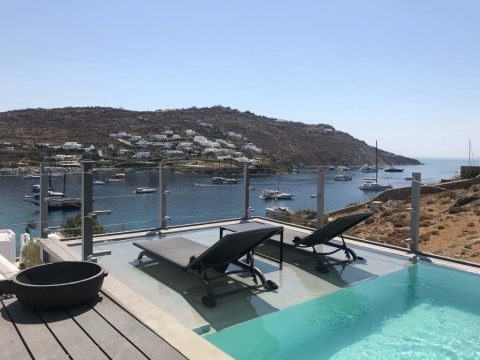 Knowledge is a powerful gift. When you get to know the elegance and refinement of this distinguished award-winner, you'll feel genuinely emboldened; free to enjoy a holiday in exactly the way you have dreamed of. When you book, book the best; Kivotos Mykonos.