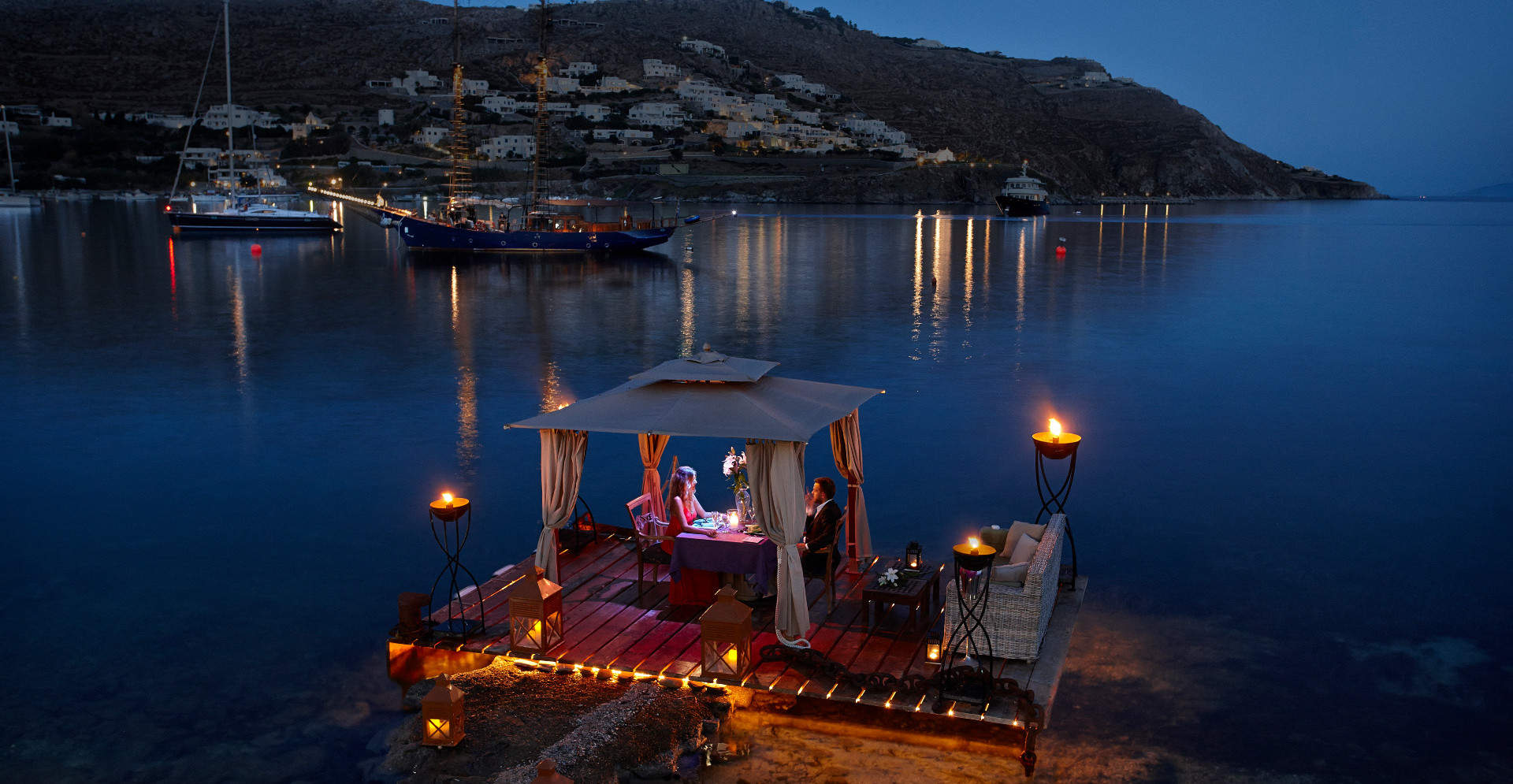 Nero Nero: Private Dining in Mykonos
THE FINEST PRIVATE DINING OPTIONS IN MYKONOS
Kivotos offers you the option of enjoying a private meal, attending an intimate gathering or a small cocktail party either by the beach, in a separate private area or onboard the hotel's yacht.
ON THE BEACH
Prepare to be mesmerized by the soft sea breeze and the majestic sunset hues, as your personal waiter serves you chilled champagne. Listen to the waves gently lapping the sand right by your feet and indulge in the gourmet flavors which will be elegantly laid out through the evening. Ideal for a romantic celebration or just for an intimate dinner away from everyone and everything, this shall be an experience you will never forget, as the dedicated team of Kivotos in Mykonos will cater to your every need.
ONBOARD "PRINCE DE NEUFCHATEL"
Enjoy fine private dining onboard the privately owned yacht of Kivotos. You can either sail off into the sunset, or remain anchored in the picture-perfect bay of Ornos, right across from the hotel. The outstanding cuisine, exemplary service and divine natural beauty of the surroundings will make your evening truly memorable. Ideal for parties of up to 8 persons or for romantic, intimate honeymoon dinners.
DINNER IS SERVED
8PM - 23PM
RESERVATIONS
T: +30 2289024094
E: guestrelations@kivotosmykonos.com
Click here to visit NERO NERO website and learn more