Why should you visit Mykonos Archaeological Museum?
December 17, 2021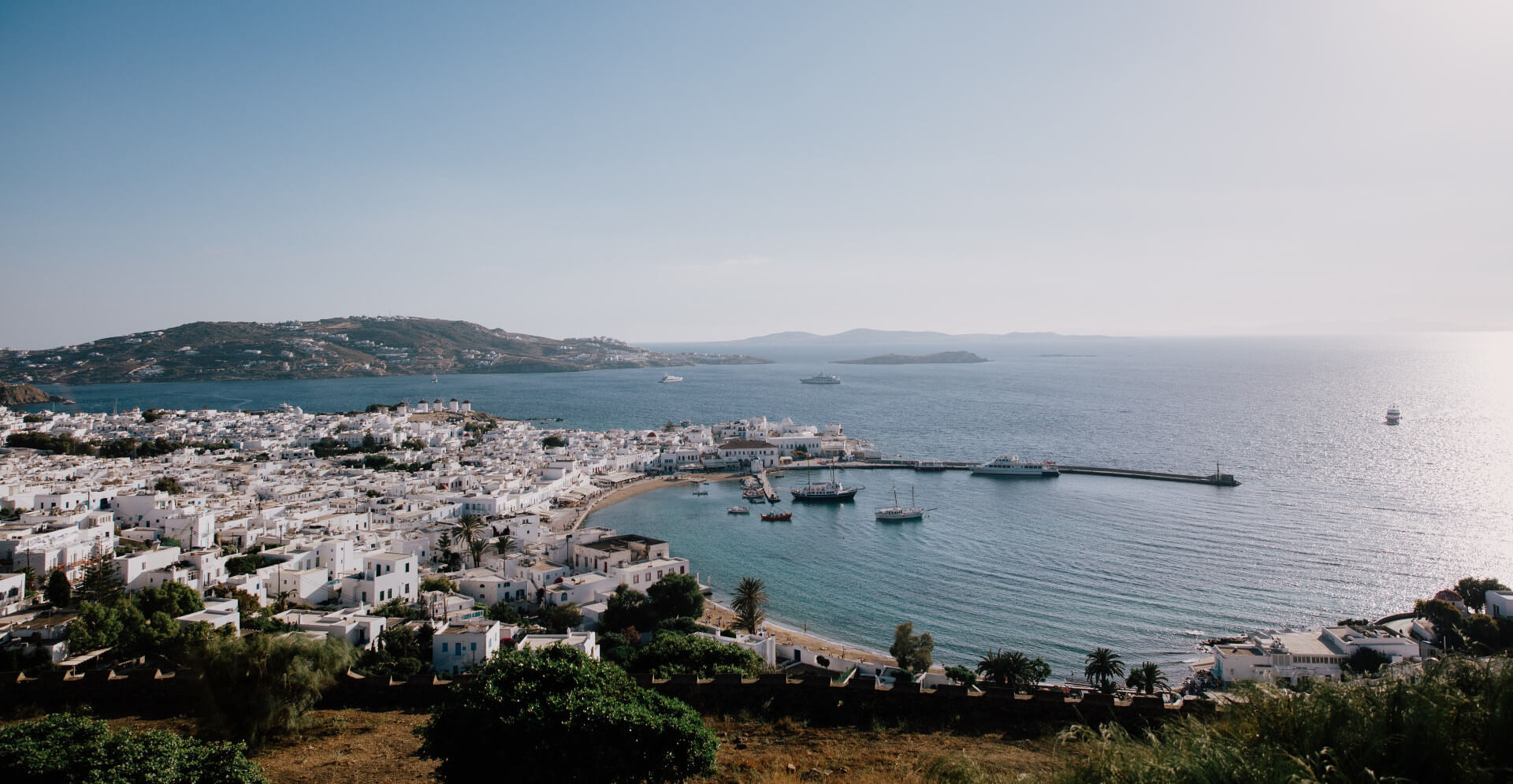 The Mykonos Archaeological Museum is one of the most exciting places for lovers of Greek antiquities. Completed in 1902, after three years of hard work and consistent effort, it is the oldest Cyclades museum building and one of the oldest museums globally. You will find it tucked in a Mykonos Chora region that offers heart-stopping sunset views and seascapes on the road leading to the scenic Mykonos Old Port.
Being the best of all Mykonos tourist attractions for people seeking cultural experiences, the Mykonos Archaeological Museum in Mykonos Town is home to numerous collections and artefacts from thousands of years ago. Below are some interesting facts about the Mykonos Archaeological Museum that will probably fascinate you!
What to expect from visiting the museum
There are quite a few museums in Mykonos. Still, the elegant, neoclassical-style Mykonos Archaeological Museum is where you will find exhibits from the nearby Delos and Rheneia islands. The main ones are the vestiges unearthed in the late 1800s from an archaeological excavation called the Purification Pit discovered in Rhenia island (dating back to 425 BC) depicting the capture and fall of Troy.
With the passage of time, the Mykonos Archaeological Museum witnessed the addition of many more historical relics of prehistoric eras alongside Hellenistic period vases. However, one of the primary Mykonos tourist attractions in the museum is Pithos, a vase from the Archaic period showing the Trojan Horse and the defeat of the Trojan army as narrated in Homer's Iliad. Besides Pithos, though, this gem in Mykonos Town is also home to several more items of massive historical significance, such as:
A gigantic Archaic amphora.
A statue with a horse's head and a sphinx's neck.
A priceless 2nd-century statue of Hercules made of the best marble depicting the ancient mythological hero naked, holding a lion's skin and a club in his hands.
The Archaic Hydria – an artefact adorned with elaborately designed horse images and lovely floral patterns.
Precious Glykon's Grave stele (found in the sea totally by accident) depicting Glykon (ancient snake deity, son of the first group of immortals that (according to Greek mythology) came into existence, called Protogenoi) sitting on the rocks.
The Tertia Horatia Grave stele, positioned on a marble-made sarcophagus found in Rheneia's Hellenistic cemetery. It shows a dead lady saying her farewell to her spouse by extending her hand. The same artefact also depicts a child (assumed to be a slave) carrying a container with the deceased woman's jewellery.
A rare clay figurine of a beautiful lady wearing the traditional Greek himation (outer garment) and chiton (long woollen tunic) that's believed to belong to the 2nd
A statue of a dead man wearing traditional ancient Greek male dress.
A 1.35-metre-tall storage vessel from Tinos island dating to the early 7th century BC, with charming decorations, which was used as a burial pot.
What to do after visiting the Mykonos Archaeological Museum?
Its location at the heart of Mykonos Chora makes the Mykonos Archaeological Museum an excellent starting point for all your Mykonos explorations. This means that you can choose to head down to the Mykonos Old Port and pamper yourself with idyllic views of the glistering Aegean Sea. The Mykonos Old Port is also where most luxury yachts dock, so chances are you will rub shoulders with a celeb or a-liss spending their time in cosmopolitan Mykonos. Or you could come to the Mykonos Old Port early in the morning and watch the most authentic face of Mykonos – how the locals go by their everyday lives as they gather at kafeneia, laugh loudly, get into fiery debates about politics and sports, and end up offering one another shots of ouzo!
That being said, history enthusiasts can complement their Mykonos Archaeological Museum experience with visits to other museums in Mykonos. Some of the most noteworthy ones are HOFA Gallery, Lena's House, the War Museum, the Folklore Museum, and the Agricultural Museum.
Now, if you happen to be around the Windmills, the most supreme of all Mykonos tourist attractions in Mykonos Chora (according to visitors' reviews), do have a look at Bonis Windmill. It is now turned into an exciting museum that gives you the chance to dive into the island's rich past when the windmills were used to grind wheat (and not only) using wind power.
Alternatively, Mykonos Town is also home to other popular Mykonos tourist attractions, such as Little Venice, the Armenistis Lighthouse, Paraportiani Church, and many more. So, a visit to the Mykonos Archaeological Museum could easily be a part of a walking tour to the famous landmarks in and around Mykonos Chora.
Of course, you may even combine a cultural adventure with the more vibrant side of the never-sleeping island. In this respect, you could soak up some warm rays of Mediterranean sun in one of the many party beaches near Mykonos Town, such as Paradise Beach, and join the vivid atmosphere there. For more relaxed adventures by the crystalline waters surrounding Mykonos, you may opt for the sugary shores of Agios Stefanos, Korfos, and Ornos.
Now, if you have selected Ornos as your Mykonos holiday "headquarters", then Kivotos Mykonos will  be more than honoured to provide you with the luxury and VIP lifestyle you are used to, with stylish suites overlooking the grandness of the Mediterranean Sea and featuring unique amenities, such as a private pool and spa treatments.
Have a wonderful Mykonos experience!