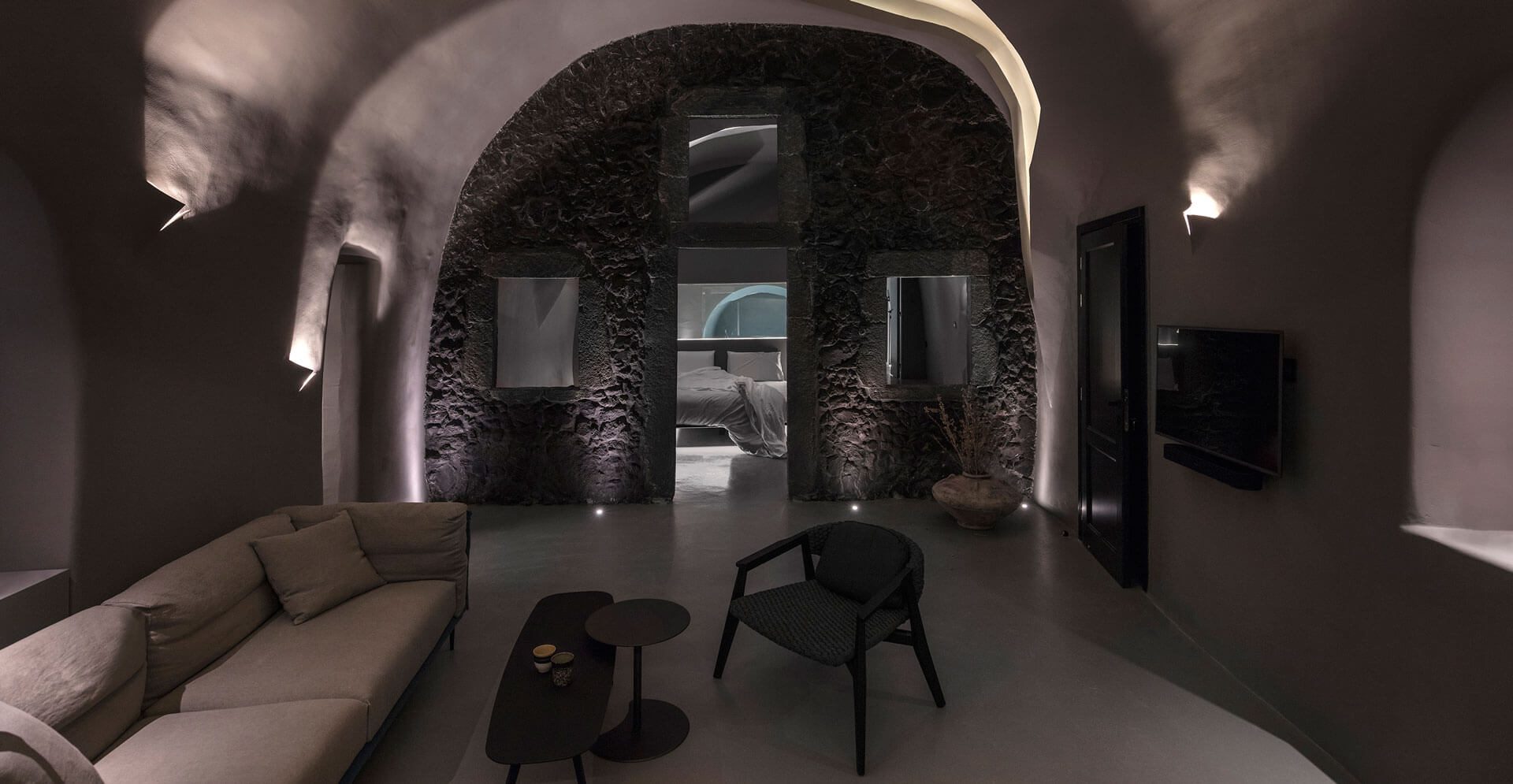 ARCHITECTURE & DESIGN
The five suites and two villas of Kivotos Santorini exude the vastly appreciated artistic craftsmanship for which the Michopoulos family is known for. The hotel's ebony colored structure- as if touched by Santorini's alluring flare- is inspired by the island's famous volcano and proudly stands out due to its superb construction. Ingenious planning and design allow one to wholly admire the breathtaking 180-degree view of the Caldera and its world-famous volcano that's plunged into the deep blue Aegean Sea. Unlike many of the properties on the island there is no climbing down involved in accessing the hotel. Guests can drive straight to a waiting parking space in front of the entrance to the first building with a mere twenty steps leading down to the second.

Local materials and time-honored techniques have been used in order to safeguard the purity of traditional island architecture, nonetheless, infused with a modern touch of sophisticated minimalism. Balconies, windows, fabrics and furnishings are all custom commissioned down to the last detail thus enhancing every moment, every sunset, every dream... The hotel's masterfully designed spaces, infused with original contemporary elements, will flood your soul with an invigorating aura. Furthermore, by incorporating handcrafted ceiling fixtures that add a touch of volcanic magic, via original atmospheric lighting, guests can effortlessly set the perfect tone for divine sensations.