When is the best time to visit Mykonos?
April 7, 2021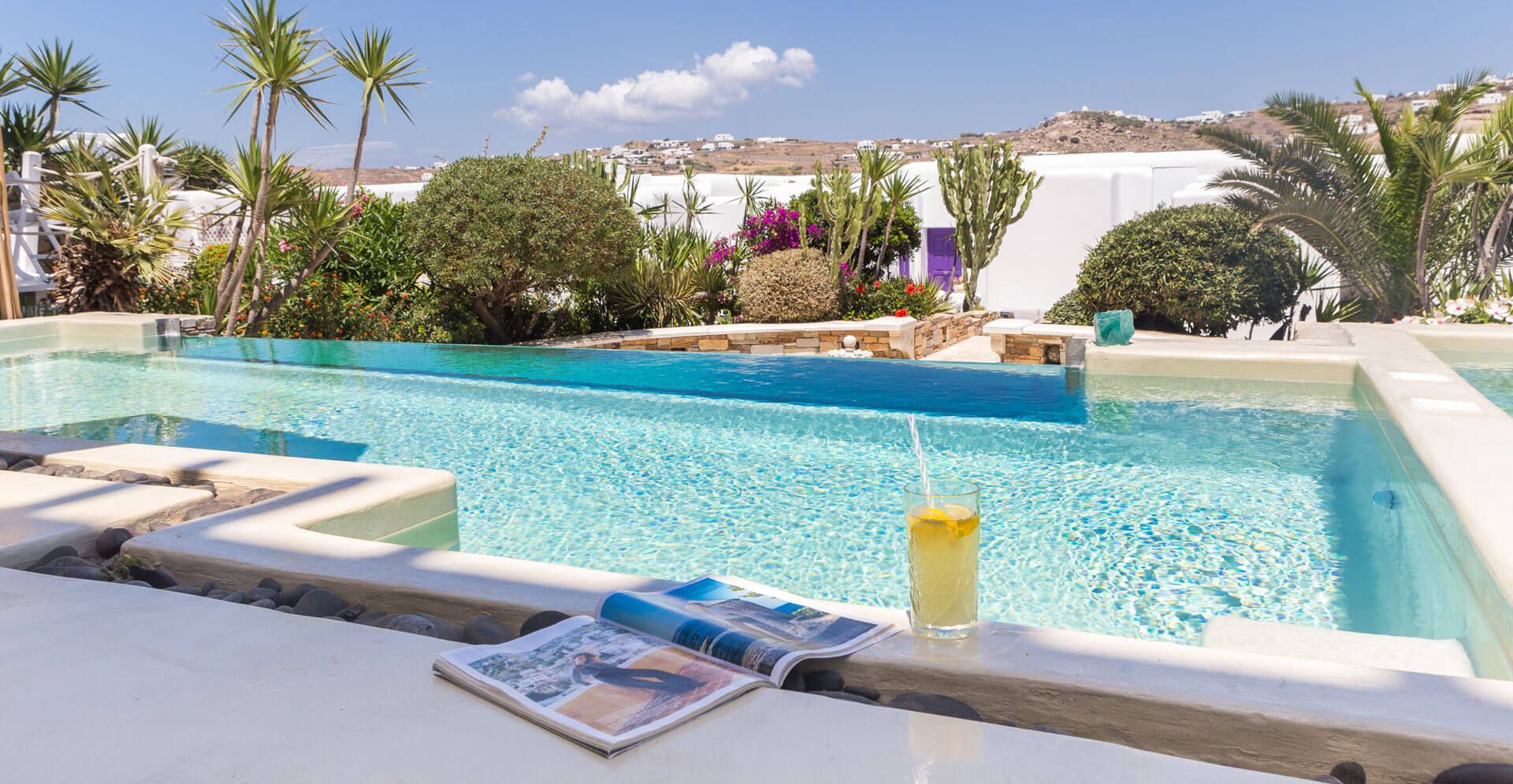 Deciding when to visit Mykonos really depends on your specific requirements and what you are after from getting all the way to the Island of the Winds. Most people prefer the time between June and September to experience the Mykonos allure and its most cosmopolitan face. Indeed, the weather is perfect for swimming and sunbathing, but it is really crowded.
The months of May and October, on the other hand, enjoy thinner crowds, but some restaurants and clubs are closed at that time. As for November and through April, it is an off season that offers exceptional opportunities for an authentic Mykonos experience and see from up close exactly how the islanders live their daily lives, away from parties, floods of tourists, and loud noises.
To help you make up your mind more easily, we give you some details that could shed some light on your quest for the best time to visit Mykonos.
Best time to visit Mykonos to party
The beach bars and clubs are in full bloom between the months of July and mid-September. During this time, you will find a wealth of parties hosted around the island (usually at beaches such as Super Paradise and Paradise) and events with international DJs on the decks. In general, the island's party scene starts flourishing from May (with fewer events) and lasts till early October. However, somewhere in the middle is the most vibrant. Besides parties, though, you will be able to get a good taste of the Mykonos nightlife, with restaurants and other tourist facilities offering the widest range of services, including scuba diving and other water sports.
Best time to visit Mykonos to enjoy the weather
That would be the summer months and up until the beginning of autumn. All Greek islands, especially those on the southernmost Aegean Sea, please with particularly hot weather between June and September. You can enjoy warm waters (perfect for swimming, snorkeling, and other watersports), hot enough days for sunbathing (sometimes too hot, though), and lots of sunshine. Now, if you want to take delight in good weather but want to skip the crowds, you could consider coming in May or late-September, when the island is pretty quiet, but the weather is still very nice.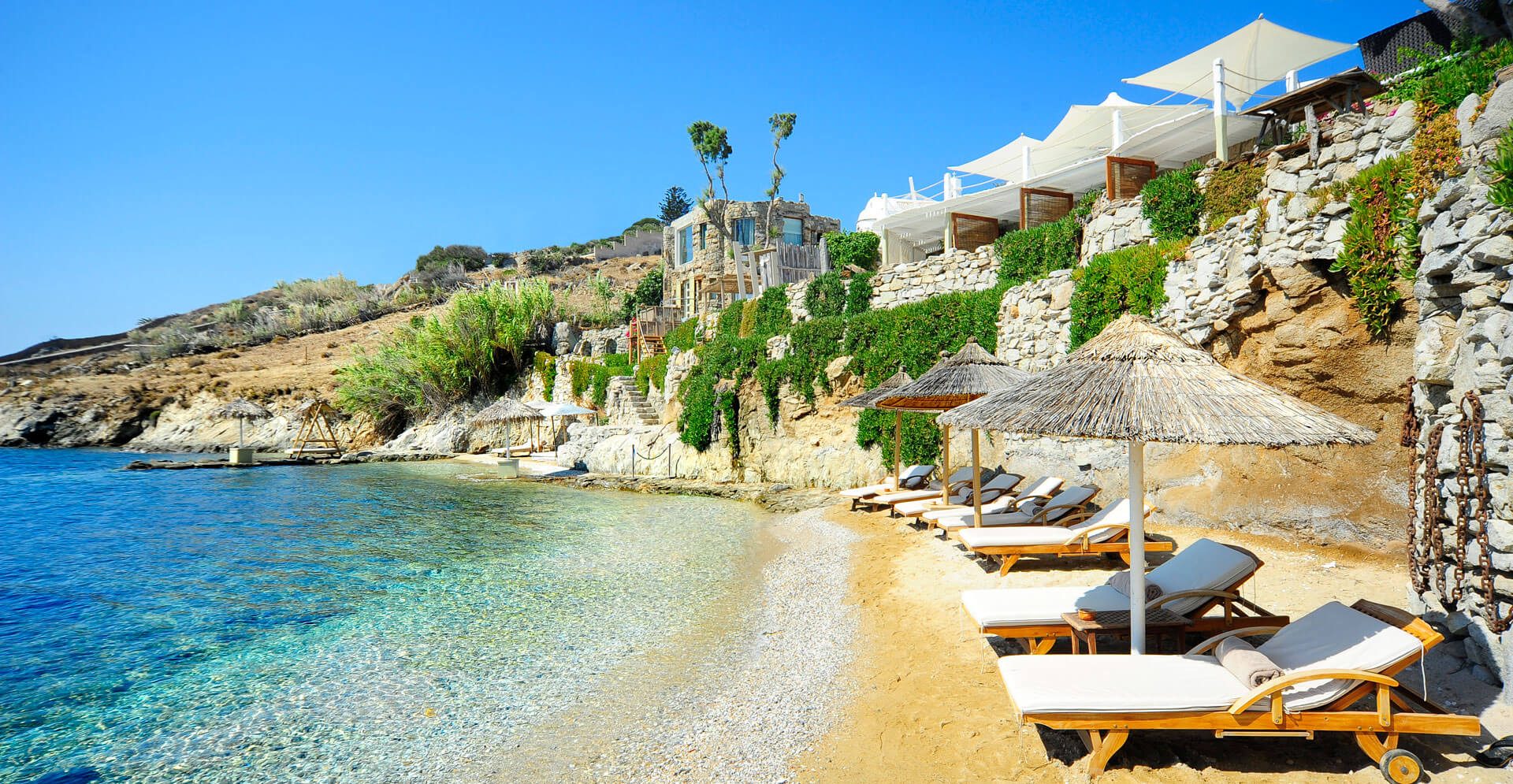 Best time to visit Mykonos for sailing
If part of your Mykonos vacation includes some island hopping endeavours, then you need smooth seas and plenty of ferry rides. Most Greek ferry companies offer the most departures in July and August. This means that you will definitely find a suitable timetable to choose from and visit other nearby islands, like Paros, Naxos, Santorini, and Ios. Of course, ferries run from late April through the first week or two of November. But, if you are interested in island hopping, then the heart of summer is ideal. You may even rent the Kivotos company-owned yacht, Prince de Neufchâtel, for unique and totally customised experiences.
Take note, though, that direct ferries between Mykonos and Santorini do not run from November to March. So, if you need to visit Santorini while staying in Mykonos during this period, you will have to get to Athens and then take a flight to Santorini (if you choose the ferry, be prepared for a bumpy ride as the seas are not as smooth as in the summer months). Or request for a private helicopter ride!
Best time to visit Mykonos to save money
As you may suspect, the shoulder season offers the best opportunities to take in all the Mykonos charm when you are on a budget. Visiting the Queen of the Cyclades in the months of April or May will enable you to have more cost-effective accommodation options than in the high season (the summer months). However, there is not much going on around here during these months as locals are just beginning to prepare for the hot months to come. This means that you may not be treated with the plethora of restaurants, transportation options, and bars on offer in mid-summer. The weather is good, though, so you can sunbathe and soak up some warm sun rays.
Late September and early October is another good period to save money from your Mykonos holidays. Take note, though. that besides the cheaper hotels, all the rest will not make much difference pricewise (i.e., drink and food prices do not differ much between seasons).
Best time to visit Mykonos for sightseeing
This one is easy to guess. Any time but the high tourist season will do. Unless, of course, you don't mind rubbing shoulders with hundreds of other tourists trying to take a picture next to a popular Mykonos attraction. Come around May or late September, and you will be pampered with great weather that allows you to stroll the cobbled streets of Mykonos Town and see the local sights from up close. The best part of it all? No hordes of tourists to squeeze yourself through.
Best time to visit Mykonos to see celebs
In the 1960s, when Mykonos gained a prestigious place in the Most Cosmopolitan Island in the Mediterranean list, VIPs from all over the world would visit the island around April or May or even late-autumn. Nowadays, most celebs prefer to spend their summer vacations here, so they fly or sail here anywhere between June and late September. So, expect to come across a famous singer, athlete, politician, or even a blue-blood during this time. And, don't be surprised if you notice super luxury yachts dropping anchor in the open sea. Or become neighbours with a VIP staying in the 5* suite next to you. Nevertheless, Kivotos welcomes a-lists year-round, so chances are you will meet one whenever you decide to visit the island.
Best time to visit Mykonos for authentic Greek experiences
If you want to become one with the locals and see how they go by their daily lives, then come before the tourist season. So, the months of October and through April will give you the opportunity to see the more laid-back side of Mykonos and the most authentic Mykonos experience. Watch the islanders bake bread in wooden ovens, go fishing, make pies, sew their fishing nets, cultivate their land (organic farming is the most preferred method), and enjoy a couple of glasses of locally produced ouzo, raki, or wine at the local taverna after a long and tiring day, with a smile on their faces!
No matter when you choose to step foot on the beautiful Cycladic island, rest assured that you will leave with your bags filled with unforgettable memories. It is not just the parties, the exclusivity, and the intense nightlife that dazzles. The friendly locals and the hospitality that distinguishes all Greek islands provide the perfect backdrop for dreamy Mykonos holidays.
Welcome!