Stay safe during your holidays in Mykonos
June 1, 2021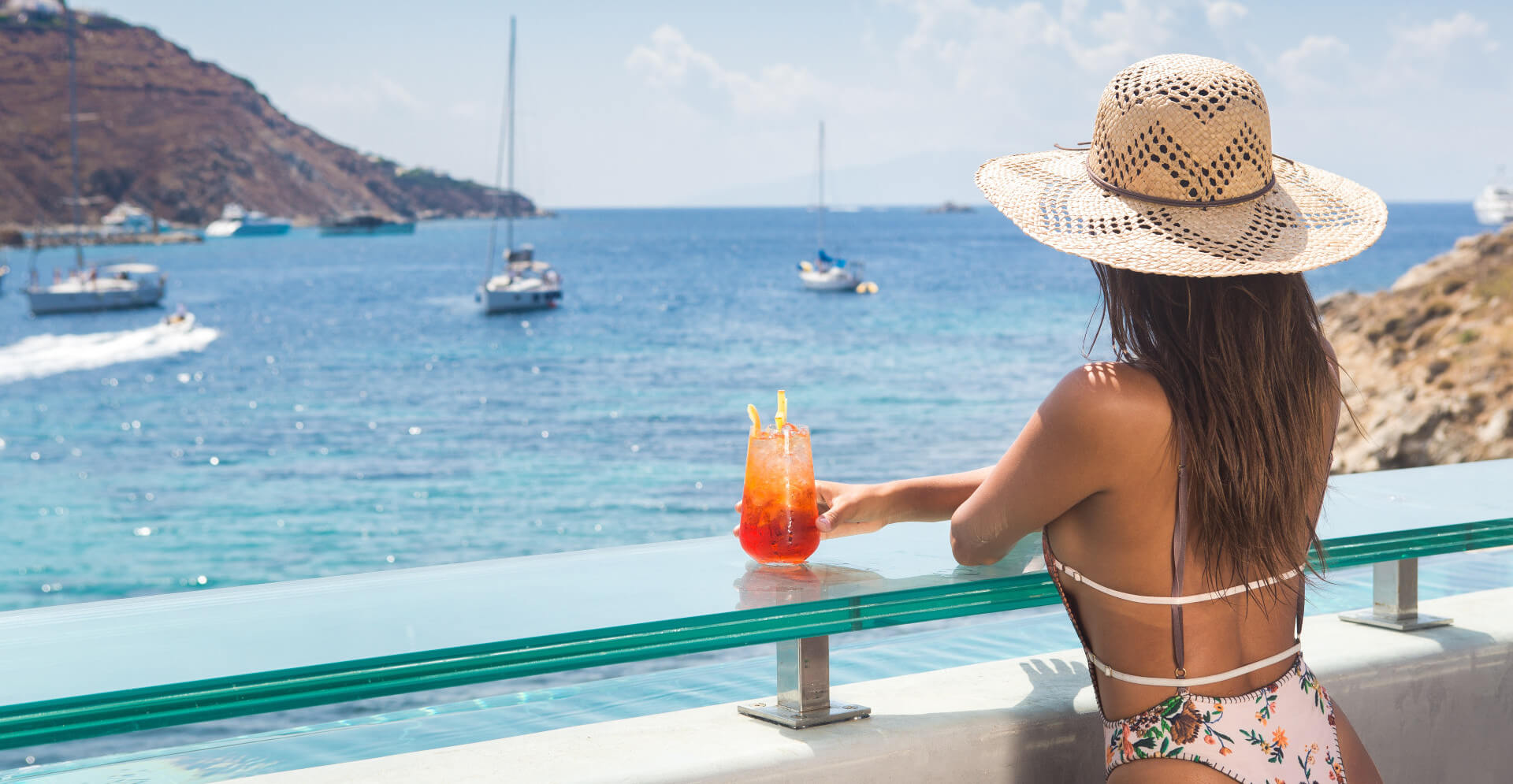 The recent COVID-19 pandemic has caused sweeping changes to every single business sector, including hospitality and tourism, forcing new safety measures to be taken to deal with the rising health concerns. Luckily, things show a slow but steady regression of this situation, and although it will probably take a while before you can say that we have gone back to our pre-COVID-19 lives, there is definitely reserved optimism for better days ahead.
People have already started searching for ways to have a safe holiday and see safe holiday destinations abroad, with Greece being among the top options. Indeed, Greece is one of the safest holiday destinations in Europe, with perhaps the largest number of safe holiday resorts. Kivotos Hotels, of all luxury resorts in Greece, is particularly focused on delivering stellar experiences to its guests.
Hotel safety during COVID – Kivotos Hotels
Besides authentic Greek hospitality, Kivotos Hotels is strongly focused on providing safe experiences to all of its guests. That way, you can have the much-wanted peace of mind and enjoy the most out of your summer holidays. For that reason, complying with the local (EODY public health organisation) and international health and hygiene regulations (World Health Organization – WHO) is a top priority.
New, even stricter protocols and practices are being implemented in both our public spaces and luxury suites and villas in response to the challenges raised by the COVID-19 pandemic that also force for maximum optimisation of the already high standards of cleanliness and luxury services offered by Kivotos. This means that extensive new cleaning practices are in place for the utmost prevention and protection against potential Covid-19 viruses.
At this given time, most top-rated resorts and luxury hotels are safe hotels. However, Kivotos Hotels has taken several more steps to maximise the safety of both its guests and staff. Below, we provide a FAQs section that answers guests' more common concerns and questions.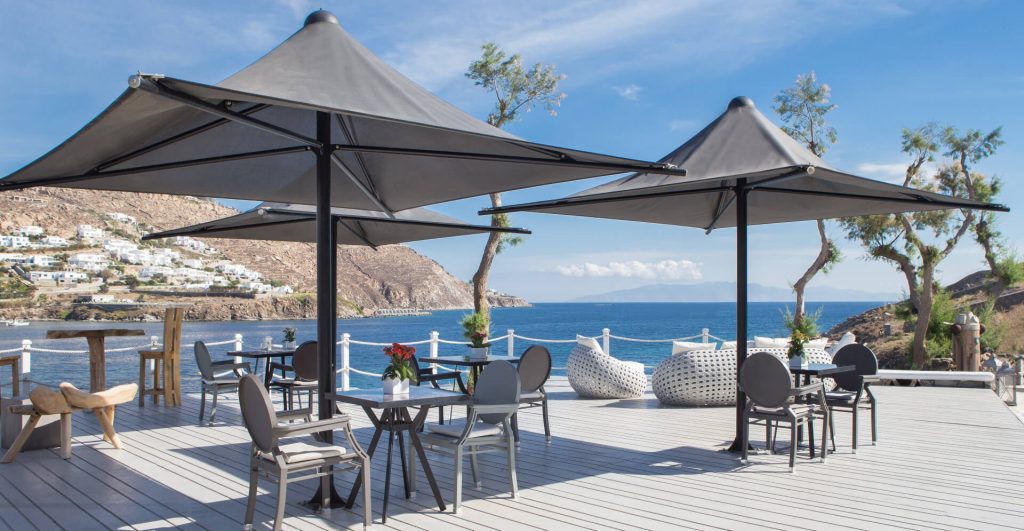 Safe Holiday Travel FAQs – What Kivotos Hotels answers
Q: Who ensures that the health and hygiene protocols are properly adhered to at all times?
A: The hotel management has appointed a health coordinator as per the Greek public health organisation (EODY) requirements who supervises that the protocols are being followed.
Q: What happens in the case of a suspected Covid-19 individual at Kivotos Hotels?
A: To manage suspected Covid-19 cases and limit the potential spread of the virus to guests and staff, the hotel has a doctor on call who will act on the instructions of the Greek public health organisation (EODY) for testing the suspected case.
Q: Who is aware of the measures of the Kivotos action plan?
A: All its stakeholders, including suppliers, contractors, guests, visitors, employees, and, of course, the public.
Q: What is the check-in/ check-out policy at Kivotos in light of the Covid-19 pandemic?
A: Besides safe distancing and the implementation of personal protective equipment PPE on behalf of staff members, the hotel also has a new check-in policy (3 pm), leaving four hours to properly clean and hygiene the room, suite, or apartment (check-out is not at 11 am).
Q: I want to avoid physical contact during my check-in/out procedure as much as I can. Is it possible?
A: Indeed. You can check in and out in advance, and we will prepare your bills without requiring physical contact.
Q: How do you deal with a Covid-19-related emergency?
A: Besides the on-premises doctor who's on call 24/7, a medical kit is also available at reception with all required equipment and medications. These include antiseptics, disposable masks and gloves, aprons, a laser thermometer, a long-sleeved robe, and cleaning wipes. All personnel has been trained to use the equipment safely and according to the health and hygiene regulations.
Q: Is Mykonos safe?
Yes, Mykonos is one of the safe vacation destinations, with its population being prioritised for vaccinations. Besides, the Greek government has announced the official opening to tourism last week (14 May 2021).
Q: What measures have been taken in the food & beverage section?
A: We have reduced restaurant capacity while extending the opening hours for ample social distancing. Needless to say, all of our employees wear masks while performing their duties. Finally, high-touch areas are frequently disinfected at all restaurant facilities after each reservation. During the late-night hours, deep overnight disinfection is also taking place.
Q: How is hygiene ensured in the public areas?
A: We ensure that fresh air circulates in all indoor spaces that are constructed to be particularly airy and roomy in the first place. Also, our common area air-conditioning units are NOT in use across the resort to prevent the potential spread of Covid-19. Of course, social distancing rules apply to all public areas, including outdoor seating, lobby, and others.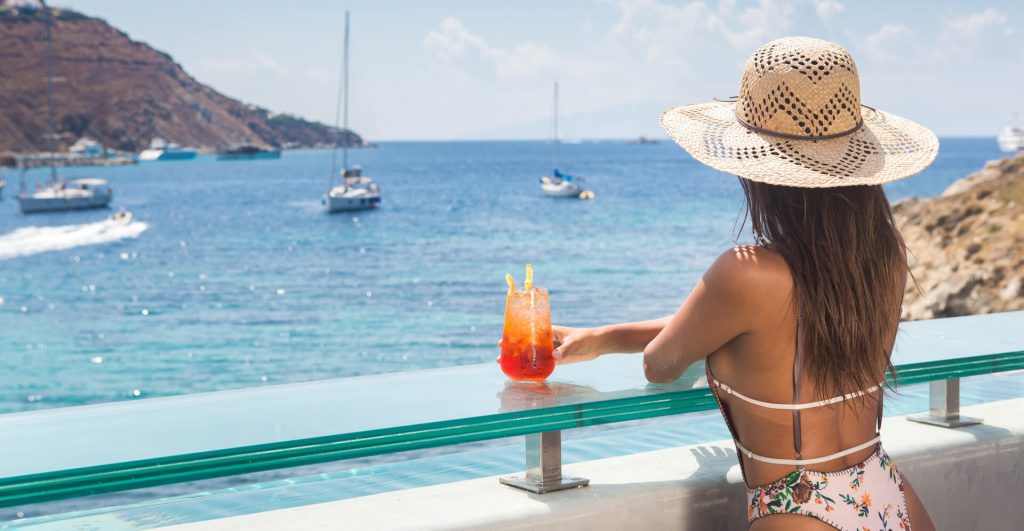 Q: How are the pool areas (and the pools themselves) kept properly hygienic?
A: Specialised staff makes water quality controls multiple times during the day and night. Also, the pool-related equipment, pool areas, and sunbeds are thoroughly being disinfected after use.
Q: Are there any staff training programmes provided?
A: Absolutely. The Kivotos employees continuously undergo intensive (and extensive) training on PPE use and the identification of symptoms, so they are properly and swiftly reported to the health coordinator. We also ensure we keep everybody involved up to date on the latest guidelines provided by health authorities. The frequent change of worn equipment and deep sanitisation are also part of our staff's everyday routine.
Q: Is it safe to travel to Greece?
A: The Greek government allowed the opening of tourism last May 14, 2021, after careful consideration of the current situation and the statistics related to Covid-19 (cases, infections, vaccinations, etc.). Furthermore, the Greek Travel Advisory levels are not restrictive for the overwhelming majority of EU countries, and not only.
Q: How can I have more travel information?
A: You can contact our reservations team that will be more than happy to help you via email or phone.