When is the best time to visit Santorini?
April 5, 2021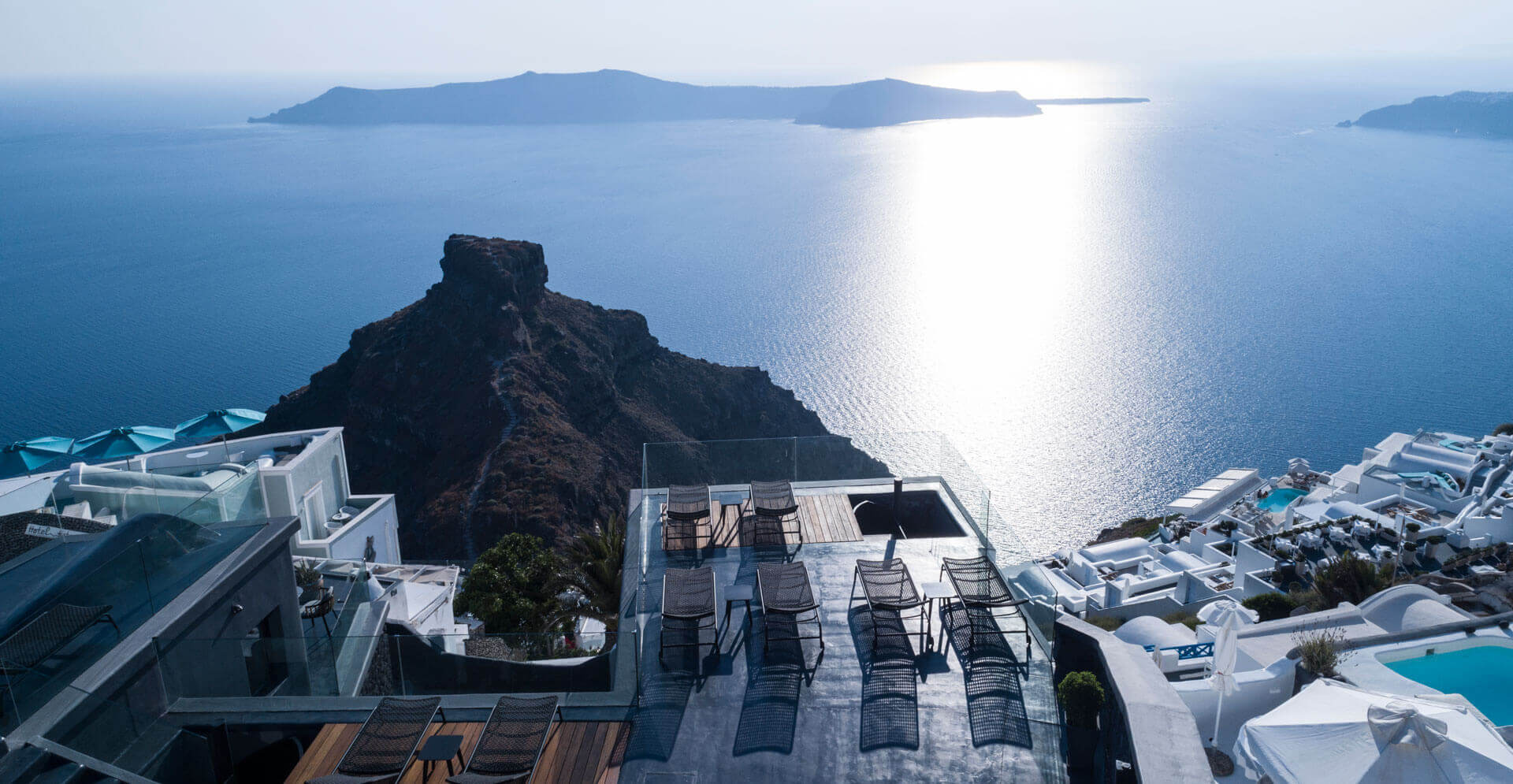 Visiting Santorini is a lifetime experience worth living at least once. But, don't take our word for it. Check out what millions of former visitors now deeply in love with Santorini individuals have to say about the unique beauty and landscapes of the volcanic island! That was the easy part. The challenge now lies in deciding when is the best time to visit Santorini. Truth be told, there is no perfect time unless you know exactly what you are after from your travel here. So, here goes a guide to help you make up your mind and book those plane tickets at the most suitable time for you.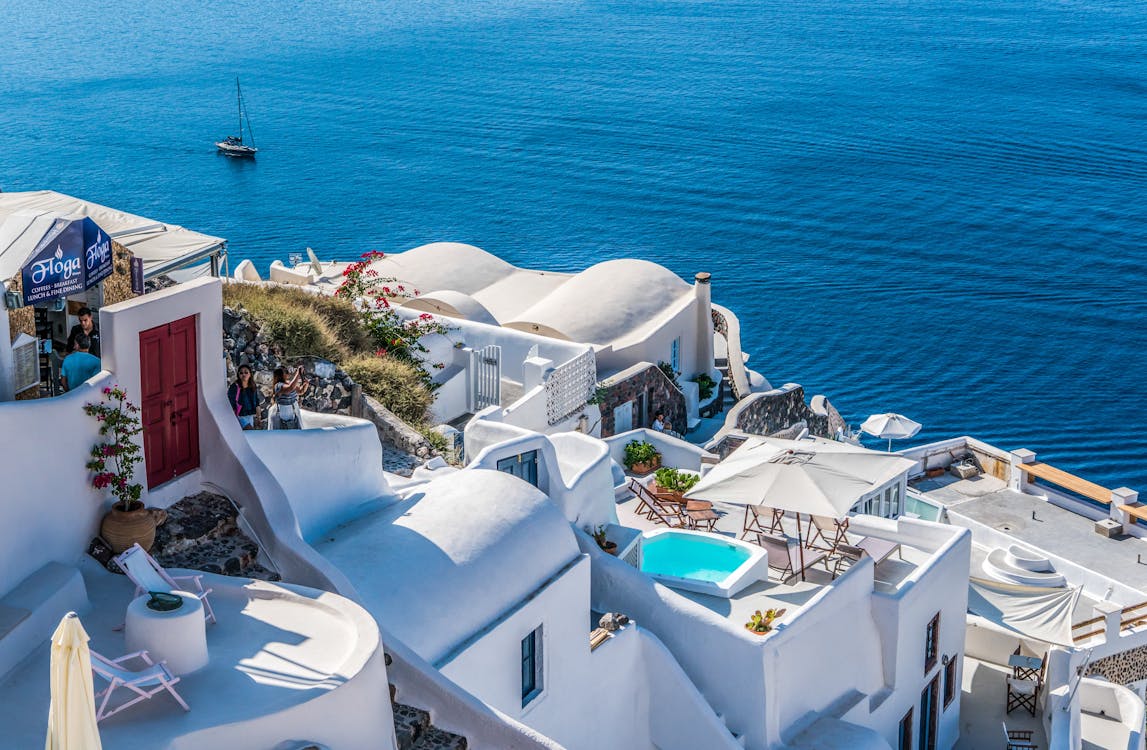 Best time to visit Santorini to enjoy the beaches
The summer months are ideal for activities that have to do with the water, including swimming, snorkeling, windsurfing, and, of course, sunbathing. The sea is calm, the waters are warm, the weather is sunny and hot, and you get the chance to dip your toes in the crystalline sea or simply enjoy the glorious Mediterranean sky with no discomfort whatsoever. So, anywhere between June and mid-September is fine.
However, the warmest period is from mid-July to late-August. Sometimes, the weather is so good that it enables swimming up until October or from as early as late May. Nevertheless, it is not always guaranteed.
Best time to visit Santorini for a honeymoon
Santorini is a sight for sore eyes year-round. Each season gives the island a different yet equally inviting note. Admittedly, though, the island exudes its most romantic sensation between May and mid-September. Of that, you can choose the high season (late-June through August), when the weather is the warmest, and all restaurants, bars, and clubs are open. At the same time, it is the most crowded season, which means that seeing the sights and watching the idyllic sunsets Santorini is so beloved for could be quite a struggle. So, if you wish for more privacy and a more laid-back atmosphere while celebrating your union with your significant other, it is best to come in late April, May, September, or October.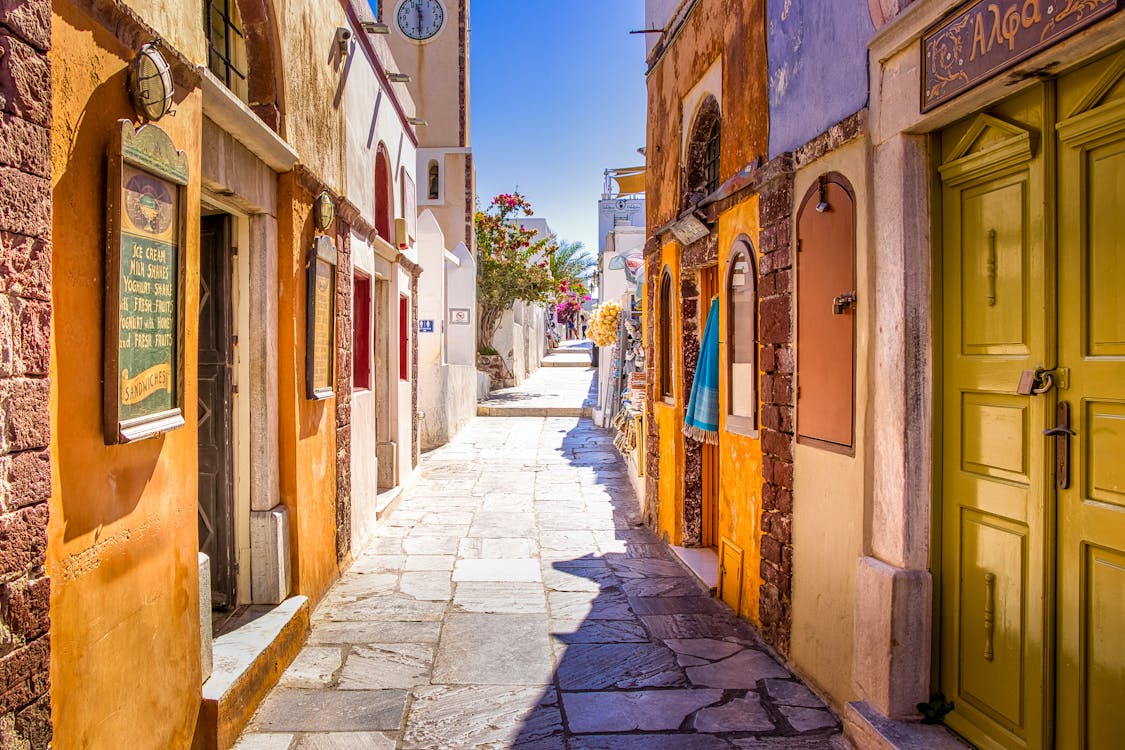 Best time to visit Santorini for sightseeing
Again, it has to do with the type of experience you want (i.e., you want to combine sightseeing with swimming). If you are okay with visiting the local attractions with hundreds of other tourists, then the high season will do. Nevertheless, since sightseeing does not require hot temps (like watersports or sunbathing), the months of Mate March, April, and October will serve you just fine. This applies to November as well, though exploring the island might come with some rain-showers every now and then. In any case, it will be definitely warmer than in most northern European countries.
Best time to visit Santorini for island-hopping & sailing
The island's popularity has contributed to a longer travel season than the rest of the Greek islands, both in the Aegean and the Ionian Sea. This means that you will find plenty of ferry rides available starting from March and through November. Of course, most ferries run in the high season (June-September), but you will find options to visit Santorini even in the quieter months. Do note, though, that the rest of the Cycladic island, except Mykonos, are very quiet anytime besides the high season. Their tourist season begins around late May and up until early October.
That aside, if you are in for the fun of cruising and your goal is to sail the crystal-clear waters of the Aegean Sea on a sunny day, then you will have no problem at all whenever you choose to enjoy this endeavour. You will find several private cruises on offer that include things like onboard BBQ, snorkeling, visiting remote beaches, and sailing to nearby islands almost year-round.
Best time to visit Santorini to save money
The low season, so between the months of November and March, is more cost-effective than the high season (in the summertime). The same applies to the shoulder season (April, May, and October), where tour prices, food, and transportation are usually cheaper. For less expensive accommodation options, come mid-May, late-September, or early-October. You will also have the weather as a bonus, which is still warm and nice during these time periods. However, do note that not all tourist facilities are up and running from as early as March or later than mid-October. So, take that into consideration when trying to decide when is the best time to visit Santorini for cost-effective holidays. There are always pros and cons in every situation to weigh.
Best time to visit Santorini for the most romantic sunset views
This one is very easy to answer. Any time is the best time for that purpose. What is different is the weather and the number of people struggling to get a front seat at a good spot to view heart-stopping sunsets. Watch the sun slipping behind the horizon, painting the blue-domed churches and the rooftop of the whitewashed houses with shades of orange, red, and golden and feel your heart beat faster, be it March, July, October, or any other time of the year.
Best time to visit Santorini for authentic Greek island experiences
If you find the thought of interacting with the locals, share a glass of locally produced wine (Santorini has some of the best wines in the world) or ouzo, be pampered with local treats as you walk the cobbled streets of Fira, Imerovigli, and the remote Santorini villages, then come during the shoulder or the low season. Shops will then be making preparations to open (or close, depending on the time of your visit), the atmosphere will be more relaxed, people will not be tired from serving the hordes of tourists walking around the island, and you will have the best chances to meet with the friendly islanders and feel traditional Greek hospitality to your skin. And, if you wake up early, besides watching the daily morning routine of the locals (i.e., fishermen returning from fishing), expect to be pampered with mind-blowing vistas of the glorious sunrise!
Of course, you can visit Santorini any time of the year, even in December or January. Just be prepared for cool days, although sunny days and stretches of clear skies are more than often at this blessed island. Also, a few markets and restaurants are open, so you will get a good taste of the Santorini allure without the overly crowded streets!
Enjoy!