Fira, Santorini, has everything you expect from a Greek island
November 11, 2021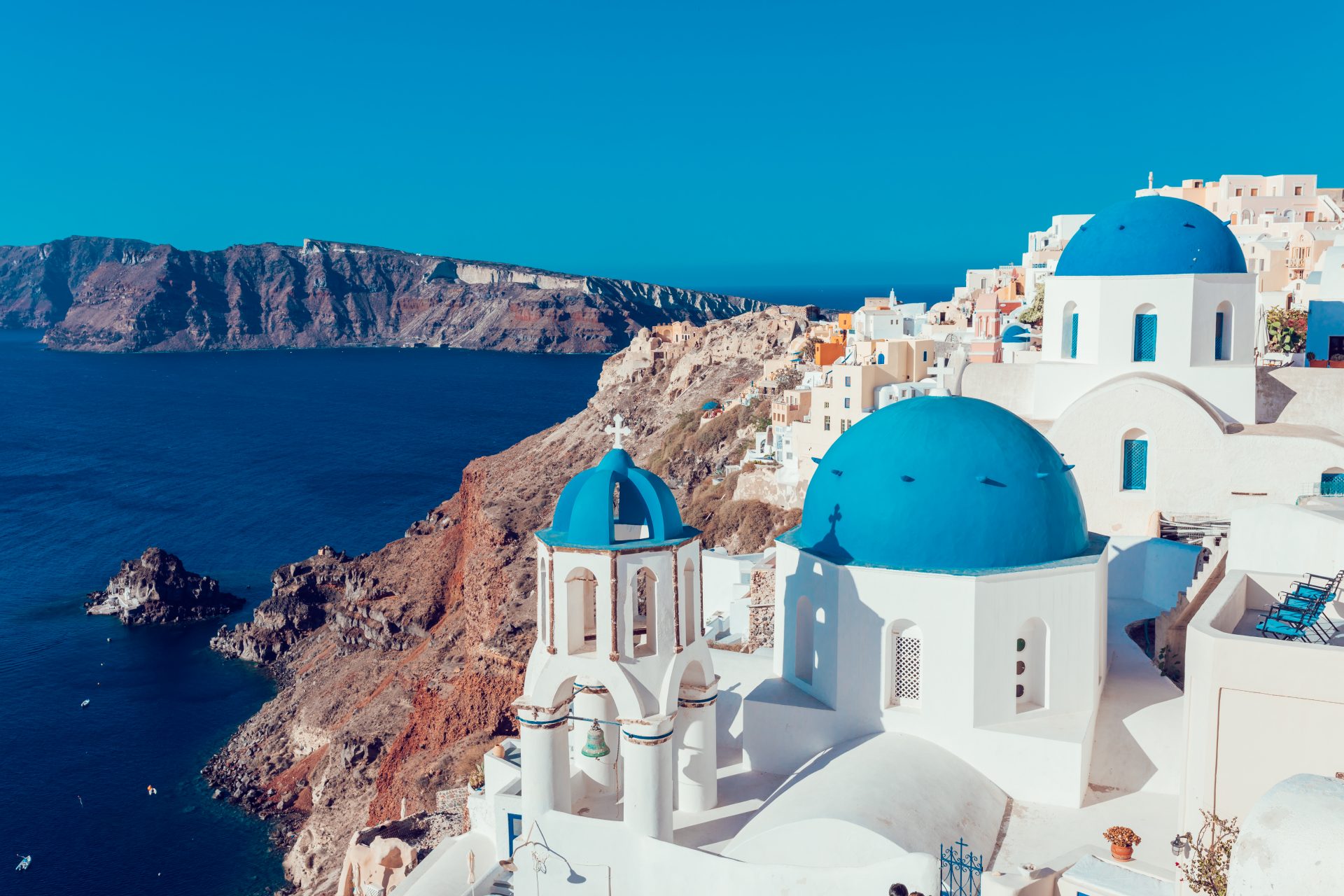 Without a doubt, Fira, Santorini is one of the most breath-taking and somewhat underrated areas in the beautiful Cyclades island. This magical destination offers genuine Greek island holiday experiences painted with golden shades of the gorgeous Santorini sunset. Plus, amazing Cycladic architecture, lots of ancient ruins narrating the island's story throughout time, and fine dining in Santorini, to name just a few. Fira, Santorini, in particular, can make your heart stop with the delightful whitewashed houses that are tucked in maze-like cobbled alleys, breath-taking Caldera views, and the quirky bars. And, although creating a list of the things you can see, explore, taste, and feel in Fira, Santorini, is more than a challenge, the following guide will enable you to throw a glance at Santorini's most astounding town.
Things to do in Fira for History & Culture Buffs
It all depends on the type of holiday appeals to you the most. For instance, history and archaeology enthusiasts will probably want a dive into the rich and thrilling Santorini history. In this case, the Museum of Prehistoric Thira (or Fira) speaks volumes of the island's glorious past. In its refined interiors, you can find an extensive collection of artefacts (jewellery, figurines, fossils, etc.) dating back to the Neolithic and prehistoric times. This means endless hours of museum explorations and a pleasant pastime that teaches you a thing or two about the enticing Santorini history.
Speaking of the old days, the Archaeological Museum of Thera (or Fira) is one of the grandest Santorini tourist attractions, especially for Santorini history and culture lovers. You will be wholeheartedly greeted with various exhibitions from a wide range of eras, such as the Geometric, Hellenistic, and Roman times.
Another of the most popular Santorini tourist attractions is the Gyzi Museum. It is housed in a 17th-century mansion belonging to a noble local family and is considered a must-visit Santorini hub for those eagerly seeking information about the cultural and spiritual development of the island. But, even if you are not a fan of all these, you can still include a visit to Gyzi Museum when a film evening or music event is organised.
Finally, Fira, Santorini, is home to a surprising array of art galleries, with the MATI art gallery being on top of every list of Most Prominent Santorini Tourist Attractions to Visit. And, if the inviting sensation and cosiness of MATI appeal to you, then the Art of the Loom Gallery will definitely excite you with its quirky sculptures, paintings, and artefacts!
Best Activities for Nature Lovers & Romance Seekers
Fira, Santorini lies in the heart of a superbly charming natural landscape that impresses with its uniqueness. Besides awe-inspiring volcanic shores, absolutely captivating Santorini sunset views are also generously provided all around Fira, from spots like Skaros Rock (one of the five remaining Medieval fortresses in Santorini). The particular location also features hiking trails and walking paths for naturalists. However, several Fira restaurants, cafes, and bars are exceptional places to watch an idyllic Santorini sunset, too.
If infusing romance to your Santorini holidays is a crucial component of your dreamy vacations, then walking down the Old Port will please you greatly. It is connected with Fira, Santorini, with a 600-step staircase and rewards with striking panoramas of the shimmering Aegean Sea and the tranquil scenery.
To get back to Fira, you could take a more relaxed alternative, which will also instil exoticism and fascination in your Santorini adventures. The cable car from the Old Port will take you all the way to Fira, Santorini, enabling you to pamper yourself with scenic Santorini sunset vistas and views of the glistering coastline.
Finally, fine dining in Santorini is a top choice among honeymooners and couples alike. Award-winning Fira restaurants ensure exquisite gastronomical experiences, spoiling guests with authentic Greek flavours, palate-pleasing dishes, and breath-taking panoramas of the Caldera and the Mediterranean Sea in a welcoming atmosphere.
Other Endeavours to try in Fira, Santorini
Apart from a vibrant and impressive fine dining Santorini scene, Fira also gratifies with its vivid nightlife. Although not as legendary as its neighbouring sibling, Mykonos, Santorini (Fira, in particular) brings plenty of clubs and bars to the table, fulfilling your need for a cocktail, jazz, or quieter night.
Lastly, let us not forget that Fira, Santorini, is a sophisticated representative of Cycladic architecture. Naturally, this means that it is scattered with beautiful milky churches and chapels with blue domes that mesmerise as they stand against the fantastic Mediterranean backdrop. Now, if this activity is not your cup of tea, then the many shopping opportunities provided at Fira can make sure you return home with tasty souvenirs that remind you of your memorable stay.
Fira hides many treasures, from natural beauties with the peculiarities of its volcanic landscape to the unbelievably heart-stopping Santorini sunset views. Add to these the incredible culture, historical sites, ancient myths, and charming architecture wrapped around this dashing crown jewel, and one can easily realise why it is such a highly appreciated and sought-after Santorini destination that never stops to exude Greek island allure.