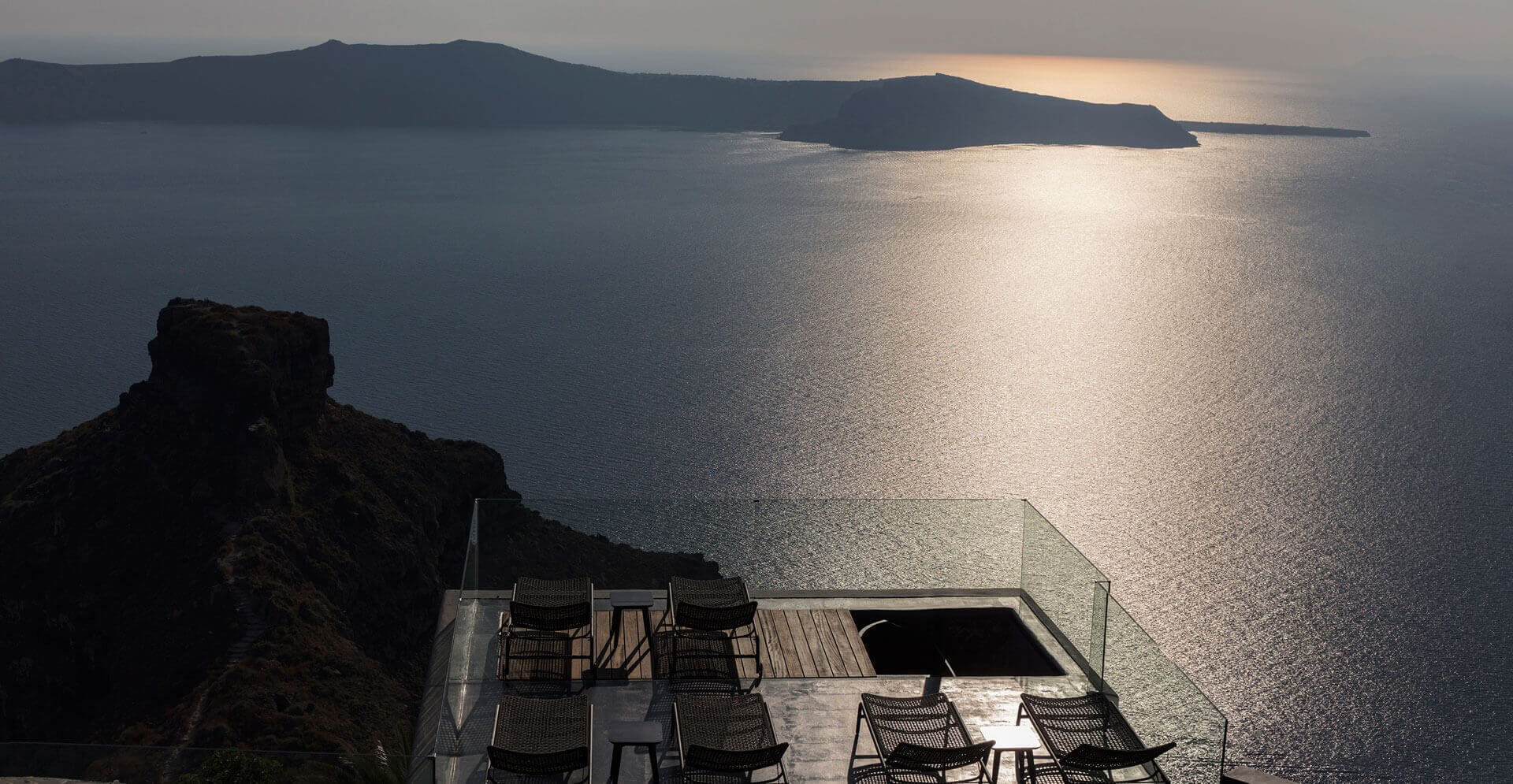 THE EVOLUTION
Kivotos Hotels & Villas has been honing its hospitality expertise for over 25 years offering its guests uniquely luxurious moments and extraordinary memories in the most inspiring settings. Guided by Michopoulos family's longstanding appreciation for architecture and fine & applied arts, the family's first project, Kivotos Mykonos, redefined the
luxury retreat
concept as an art-filled beachfront haven, captivating the hearts of modern travel aficionados. Not one to rest on its laurels, and always on looking for new ways to enhance the guest experience, Kivotos Santorini opened its doors in 2019 as a love letter to the ethereal beauty of Santorini's volcanic landscape.
Located in the peaceful village of Imerovigli, perched high atop the island's vertiginous cliffs, Kivotos Santorini's conceptual boldness, unconventional design and forward-looking hospitality raises the bar for even the most eclectic vacationer. Panoramic views, private pools and hot tubs, immersive interiors, and an all-black colour scheme constitute a jaw-dropping architectural gem that re-invents the art of
luxury accommodation
. As the name suggests (Kivotos means Arc in Greek), the
five-star hotel
is a magical hideaway, detached from the past and untethered to the future, that takes guests on a life-changing journey to rediscover themselves and what's important in life.