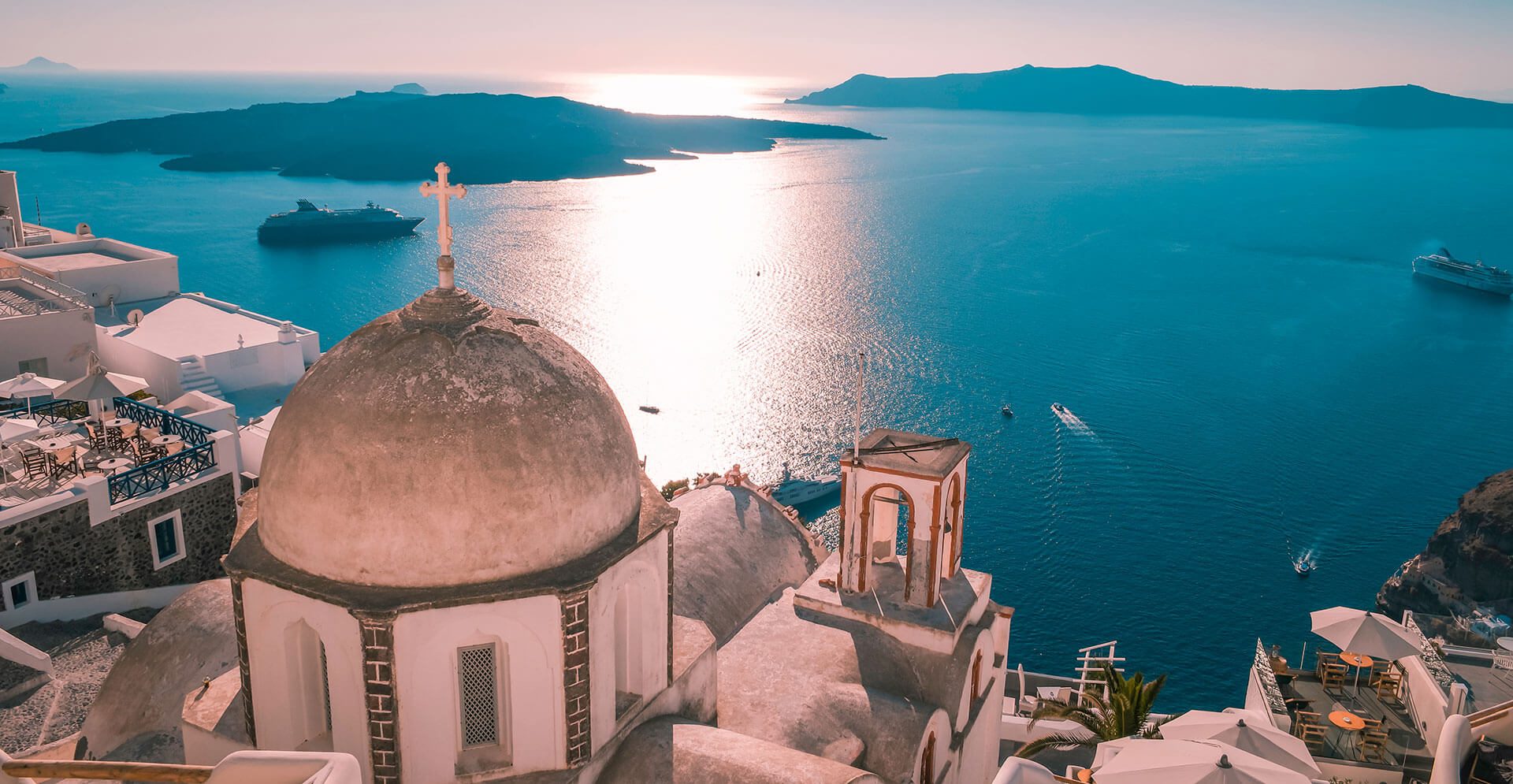 THE ISLAND
WELCOME TO ONE OF THE MOST BEAUTIFUL ISLANDS IN THE WORLD AND ONE OF THE MOST POPULAR DESTINATIONS IN GREECE!
Welcome to Santorini!
This phenomenal volcanic island in the Cyclades has an awe-inspiring energy that offers its visitors a mythical experience. Santorini (also known as "Thera") is a picturesque island that amazes thousands of visitors every year, thanks to its windswept volcanic sculptures, iconic sunsets, striking scenery and eternal caldera. Here, every sensation is magnified, and all shades of blue prevail.
Embrace the good life
Santorini is rightfully one of Greece's most luxurious destinations. Plunge yourself into one of our pools and admire the glorious Aegean Sea, laid out in front of you. Relax on your sunbed with a cocktail, enjoy a massage in your suite and then take a dip in your private indoor jacuzzi. Candlelit terraces twinkle as the sun begins to set and the air is filled with a salty-sweet crisp aroma… Time to savor a romantic dinner for two, paired with a select local wine and endless views of the caldera. Holidays on the island of Santorini will certainly bring your dreams to life.