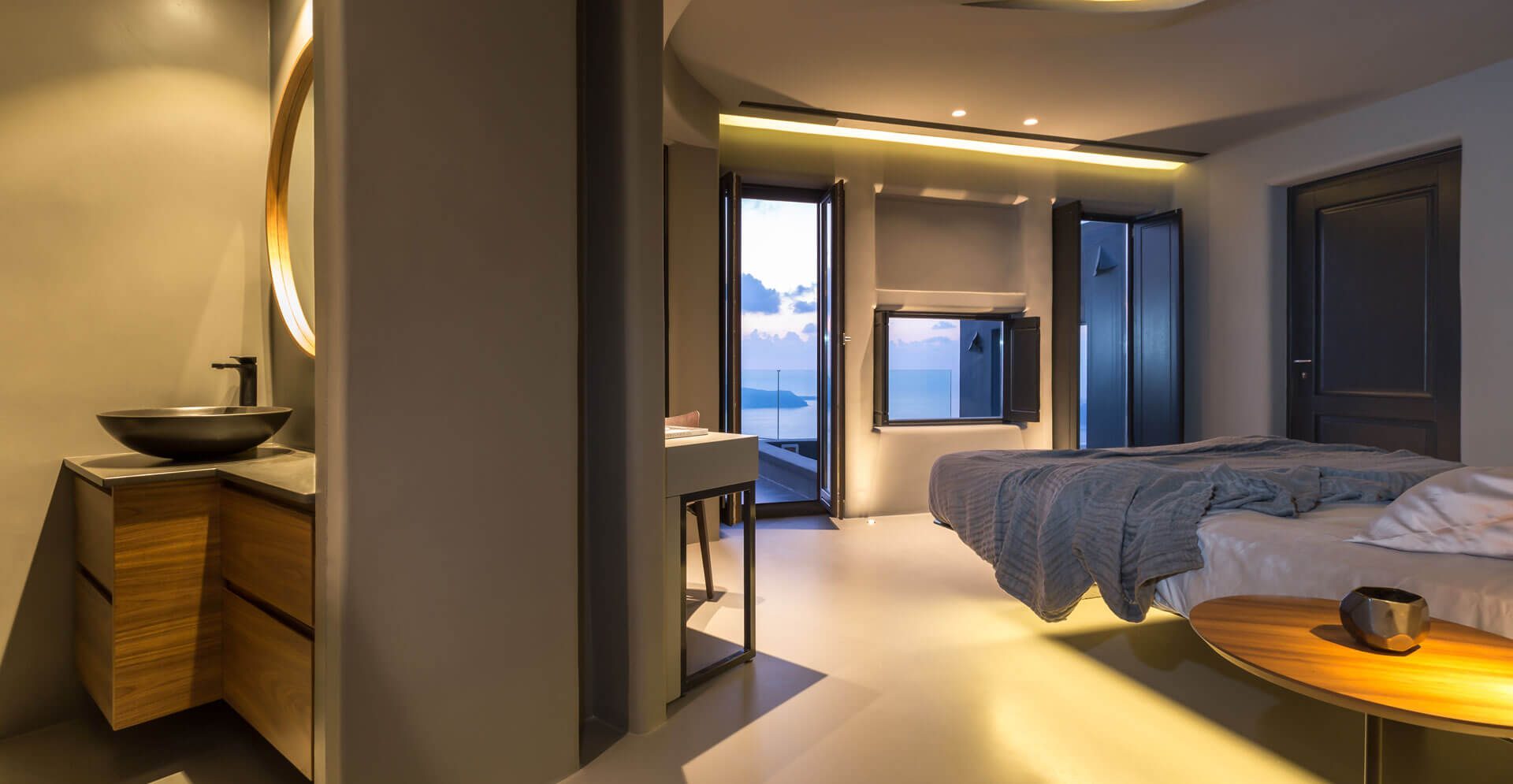 OUR PHILOSOPHY
To travel is to escape and decompress… To feel surrounded by an invigorating blend of serenity and heartfelt hospitality.

Cherished memories and experiences are the ones that are sparked by a friendly smile, an attentive gesture, a charming atmosphere, a celestial flavor, a gush of unexpected indulgence…

Kivotos Hotels and Villas have been shaped by a unique philosophy of comfortable living guided by genuine warmth and the authentic essence of two remarkable islands: Mykonos and Santorini. Each one, in their own idyllic way, inspired the Michopoulos family to ingeniously craft their two emblematic boutique hotels. Designed with the classy, perceptive traveler in mind, these distinctive establishments reflect a sincere appreciation of high-end aesthetics, superior architectural design, and fine materials.

Art, finesse and culture are embodied in the very DNA of our hotels. Impressive art collections, antiques, and fascinating design concepts constitute a symphony of tasteful surroundings and sophisticated atmospherics. In complete accord with nature's serene landscape and traditional island architecture, both of our 5-star hotels are a harmonious blend of past and present; refined havens designed to evoke a feeling of inner richness and wellbeing.

In this light, we believe that one's holiday should be remembered as a work of art. A palette of supreme comfort, lush amenities, excellent gastronomy, and impeccable, fully personalized services. Every moment at Kivotos Hotels and Villas is infused with mood enhancing sumptuousness, discreet care, and quality service.

Every effort has been made to retain, reflect and amplify the appeal and lustrous beauty of authentic island living. During your stay, you will feel more at home rather than in a hotel- as if transported to a captivating world of grandeur…

Prepare for the most exquisite experience of stay!